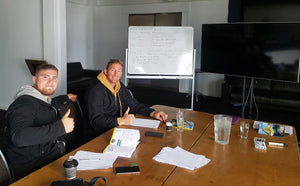 Our courses are scheduled exclusively for members of your organisation and delivered in small groups or private classes. 
Our teachers have more than ten years of experience offering language training solutions to organisations. 
We offer intensive learning and workshops to accommodate 1 or 100 of your members. Choose to learn from the office, home or on the daily commute. Classes can be taken full or part-time, or around your company schedule. 
Our language courses for business provide companies and growing organisations the training to learn essential industry vocabulary or corporate fluency in Spanish; enabling you to connect and expand in an entirely new market.
Price is only and indicator. Please contact us at lourdesfg@hotmail.com for a quote.